Self employment doesn't have to be sacrificial, and working from home doesn't always mean that you have to work in solitude. If you're social and seeking success, you may want to consider the photo booth business for your work-from-home endeavour.
Despite popular belief, you don't have to choose between profitability and passion in order to succeed. There are many ways to make both work, while working for yourself and earning a sizeable income in the process.
While many opt for service-based business opportunities that require a lower startup investment (consulting, virtual assistance, sales), there are other affordable opportunities that can make you a fortune and get you out of the house, all while having fun and earning a living.
The photo booth industry is booming, continually rising as a preferred form of event entertainment for weddings and parties, and emerging as a marketing tool for corporate events, by providing new revenue generation opportunities for businesses. There's money to be made in the photo booth industry, and fun to be had while you work your way towards personal and financial success.
TapSnap Photo Booths, an industry leader in event entertainment and photo marketing experiences with over 130 franchise locations around the world, provides the perfect platform for aspiring entrepreneurs to take the leap into self employment. Through photo booth rental franchise opportunities, TapSnap offers the network and know-how to help make your dream of becoming your own boss a reality.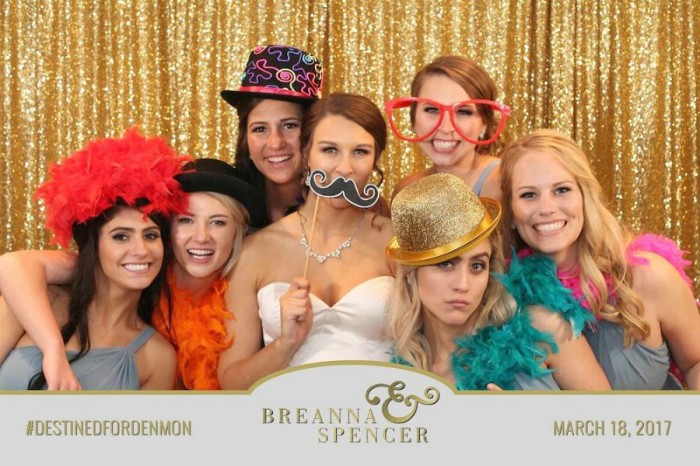 Pamela Lietz of TapSnap 1205 in North Carolina, was a healthcare administrator for 23 years before she decided to take the leap into an entirely new field. With a desire to work more directly with people, and to tap into a new creative outlet, Pamela discovered the photo booth business, which provided the perfect balance. "Running a photo booth business gives my left brain the analytics that I enjoy, while I love the right-brain creative side of creating graphics, and providing an outstanding event experience for guests." Pamela has turned her photo booth business into a family affair, working alongside her son at events, and she is loving the balance and flexibility that the business allows.
Based in San Antonio, TapSnap 1168's Herbert Blanco wanted to work fewer hours and enjoy a better quality of life, but when he made the decision to start his own business, he didn't know where to begin. Intrigued by the franchise model and the idea of making people smile for a living, TapSnap just seemed like the perfect fit for Herbert, and within a year he was set up with his equipment, booking events, and thriving in the photo booth business.
Anne Wessel of TapSnap 1184 in Indianapolis,​ had been a stay-at-home mom for over 20 years before deciding to return to the workforce. Disinterested in working for someone else, and driven to find work that offered flexible hours, Anne began exploring self employment opportunities. While her original goal was to find work that would fill her spare time,  her photo booth business quickly became a full-time gig. She shares, "I first started my photo booth business as a supplement to my husband's income. I didn't intend to support myself financially, but after 2 years I could do so if I had to!  I can now put the maximum income allowable into my own retirement account, and I can also take vacations, buy gifts and make donations to organizations that are of interest to me."
Kim Deimling of TapSnap 1009 has been a photo booth franchisee for just over 4 years, and still loves all of the benefits that come with running a photo booth business. For her, the business is a win-win-win – for her clients, their guests, and herself as a business owner! Kim shares, "I love working in the photo booth business because we bring so much joy, excitement, and positive energy to events. Our location has run over 350 events, and EVERY time, we hear people say, "This is awesome! It's SO much better than a regular photo booth!" More often than not, we're told TapSnap was the best part of the event. How many other professions get that kind of instant gratification? Plus, the long-term benefits include making new friends, travelling to new places, and gaining a sense of pride knowing you're in a business that makes clients happy on all levels."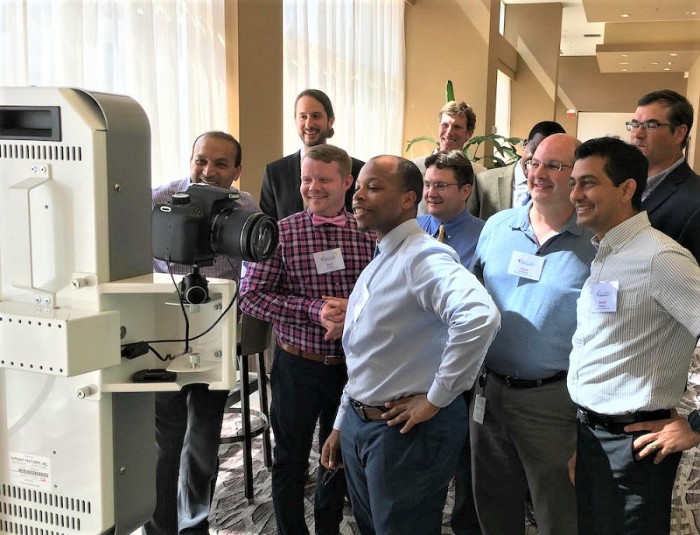 Work for yourself in an industry that is easy to learn and totally fun, backed by a support system of over 130 fellow TapSnap franchisees, a proven and profitable business model, and run by industry leaders with over 10,000 successful events in the books. Ditch the nine-to-five doldrums and be your own boss and reach success while doing something you love.
The post Why You Should Quit Your Day Job and Start Your Own Photo Booth Business appeared first on Home Business Magazine.